Hey there!
I'm Senko Rašić. I live in Zagreb, Croatia.
Love programming and have worked as a software developer for around 20 years.
Occasionaly I write articles on random thoughts on my blog and post on Mastodon and Twitter.
Reachable via senko @ this domain.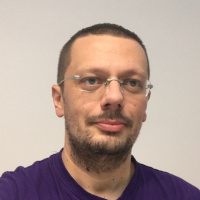 :: Hobbies
Interested in science, tech, and a fan of science fiction and fantasy. Casual gamer (single-player games almost exclusively) and board gamer (with friends & family). Equal opportunity music listener (classic rock, heavy metal, big beat, goa trance, ska punk, but also pop).
I enjoy hiking and badminton, don't watch sports, and am absolutely terrible at sports small talk.